Just a few short years ago there was very little in the way of online genealogy indexes. Tracing your ancestry was slow and time-consuming. Today the world has changed, and many people can trace their family tree in Scotland using online records, perhaps getting back as far as 1800 in just a few hours!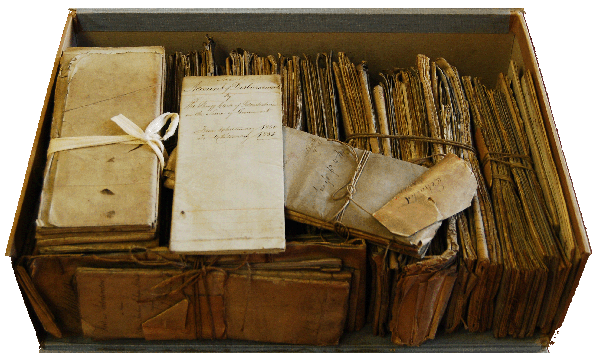 Sometimes, though, we hit a roadblock. We may also be intrigued about the lives of our ancestors and want to dig deeper.
Even if we know that records exist that could help us further, if there is no index and we are not fortunate enough to live near the archive where these records are held, it can be very expensive to have someone research our family tree for us. What we need is an online index!
Large companies are working on this situation by indexing a large number of records, then selling subscriptions. This can be useful if the company has a large number of records that you want, but can be frustrating if you sign up to find out they don't have the records that will help you.
We want to provide a free website, one which gives you the source reference of the original document so that you can go and view the original record for free, or if you can't visit in person pay just a small fee for the record you need.
We are finding that more and more clients ask us to search records that could also be useful to other researchers. This has left us with the conclusion that it may make more sense for individuals to 'sponsor' an index. This way the genealogy community as a whole only pays once for the indexing to be done. The index goes online for free and then all your distant cousins can use it too.
You sponsor an indexer to spend a set amount of time (in 30 minute blocks) to index a record of your choice, with a date range of your choice. That set amount of time will be spent on indexing the record you have chosen, and then the index will be made freely available online for everybody to access. As a sponsor your name will accompany the release of the new index entries, and will also remain permanently on our 'Sponsor Appreciation Page'. Additionally, if the new index contains a specific entry you are looking for you will receive it free of charge.
We have a list of records ready and waiting to be indexed, but if you don't see what you need get in touch and we'll see if we can index the record you're looking for.
How much will be indexed?
How much can be indexed in a set period of time depends on the type of records involved. The 'Notices of Admissions by the Superintendent of the Mental Institutions' are one of the slowest records to index. A volume (one month) can take up to ten hours! Prison registers are among the quickest, with over 100 prisoner entries being possible in an hour. Once we know the record you are interested in, we can advise as to the amount we can likely index in the time available.
Visit our 'Sponsor an Index' page on our website and choose how long you would like us to spend indexing the record of your choice. Add that time to the PayPal cart and proceed to the checkout. Once your payment is through I will email you and you can tell us what you would like us to index. You can find the list to pick from here.